I am working on two SAL's for a yahoo group IWSAL. We are working on Drawn Thread's "Sanctuary" and Just Nan's "Common Ground". I have loved both of these designs for years and decided that I just had to stitch them. I am loving them both!
Sanctuary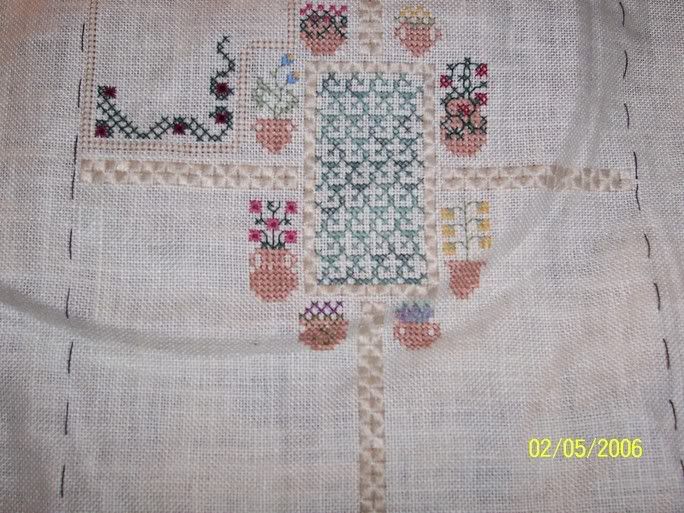 Common Ground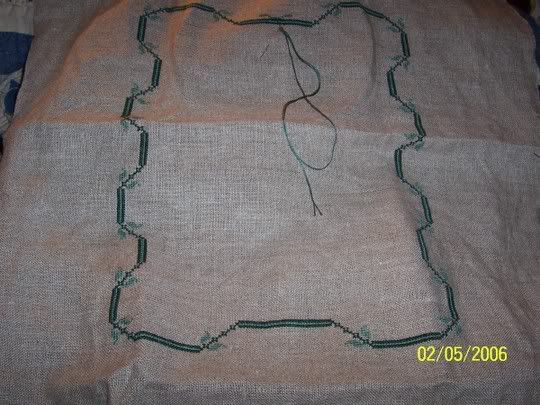 When I am done with my assignments for the month, I am also working on Bent Creek's "Snapperville". Right now, I am working on the border.
Snapperville border
I'm going to try to post my progress on all 3 of these every week.